Services While large post facilities remain a valuable part of the audio post process many tasks can be outsourced to smaller, experienced, well equipped studios for reasonable rates.

Audio Kitchen Post is just such a place.


Post Sound Mixing

I specialize in dramatic long form episodic television and made for tv movies, as well as short and long form Indy films. I have mixed an Academy award winning short documentary as well as two Sundance award winning feature documentaries. Over twenty-five years of experience with a vast range of projects and budgets that include early pre-lock scratch mixes of
Do the Right Thing
with Spike Lee and Barry Alexander Brown, final mixing
Belfast Maine
for documentary legend Frederick Wiseman, and sound supervision, foley and re-recording of the
Tales Anthology
Series for Swirl Productions Visionary Ideas for BET and Tidal streaming, Styles of mixing vary for the required release format. I am familiar and experienced with each type listed here;
TV Movie, TV Documentary, TV Series, Festival Long and Short form Narrative, Festival Long and Short form Documentary, Internet streaming, DVD and BluRay release, DolbyTM theatrical release, and DVD Foreign to English dub.

Audio delivery includes your choice of Stereo Left Right, LTRT, and or 5.1 Surround. I provide all required audio delivery elements, Full Mix, (fully filled) M&E, DME, Split Stems.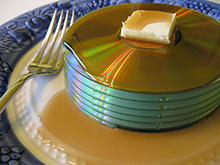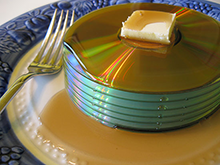 Production Sound Clean Up

Do you have a poorly recorded "one of" interview or questionable quality production dialog recording. Amazing results can be achieved with the right tools and the right methods.


"Wow! I can't believe how much you were able to clean up the audio. It sounds 100% better than it did! …. "
Justin Miller, Indy filmmaker.


"The sample sounds great! I really appreciate your time - it's a big relief to know that the audio is usable!"
Evan Vetter, documentary filmmaker.


Music Preparation for Playback

Do you need your music pulled up because you are shooting True 24 and posting NTSC or do you simply need your music track prepared with Timecode, thump track, split feed, or just count off clicks to cue the musicians. I can prepare your music correctly and quickly.


ADR VO and Foley*

I am sorry I no longer record ADR and VO. I had recorded ADR part time at North Star Sound on the Screen Gems lot but gone are the days in North Carolina of film and tv productions that require regular ADR work. Now I sound supervise and perform re-record final mixing for productions filmed out of state. There was a period of TV production in North Carolina from 2003 to 2016 when I had mixed principle ADR for Dawson's Creek, One Tree Hill, Surface, Under the Dome, Revolution, Sleepy Hollow, Seal Team Six and lastly Good Behavior to name the main productions during that time, When North Star Post and Sound closed its doors I still had a growing amount of mixing and foley projects that needed a stage built. So by the end of 2016 I had created a new control room for mixing 5.1 and a foley studio that has since recorded foley for many hours of TV programing for international distribution. Anchored with a large amount of experience supervising long form projects I was able to taylor my set up so It is well suited to my current clients needs and make it highly cost effective.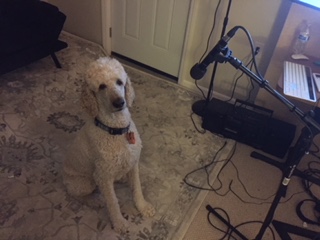 Custom Sound Effects Recording

I started recording my own sound effects in the fall 2001 in New York by putting a stereo microphone out the window to capture a wonderful sounding cricket on my front porch. After that I was hooked! I began capturing as many original sounds as I could. Soon after I purchased very high quality portable gear and started gathering sounds everywhere.


Supervising Sound Editorial

I specialize dramatic episodic television and Indy films with a vast range of budgets. I can create fully filled effects for international distribution requirements and have done so for tough standard bearers A&E network, Endomol Shine International and Netflix.

No I don't do everything myself I have a network of sound editors and mixers that I trust and have worked with me on many projects. A select group are local and others are working in their creative comfort zones at their own studios in Atlanta, New York and Los Angeles. At Audio Kitchen Post we take advantage of a talented group of editors and engineers through internet collaboration.

FIlm and television is a global community where it is common to have editors, producers and directors in different cities working on the same project. Internet accessible media and workflow provides a fabulous amount of freedom to pick and choose the correct people for the job.


Sound Design and Sound Editing

The title of Sound Designer is often used in place of Sound Editor, Sound Mixer and sometimes Supervising Sound Editor. With that said I prefer to use the term Sound Design to describe the personal style of each sound engineer who is responsible for most if not all of the post audio work for a particular project. My personal interest, taste and style, is for realistic and naturalistic sounds. That is why I am always out recording new ambiences and sound effects, and (when time allows) fresh sound effects for each independent film I post.


Sound Advice

I have a select core of repeat clients who contact me in pre-production well before post sound is to be performed. For these clients I can start forming sound ideas and recording sounds based on their script if needed. Sound is art and it is best served when it is considered a part of the film process from the start. Often the business reality is not formed around this ideal and this is perfectly acceptable. As a result much of my sound design work begins after picture lock. While the majority of independent films are made this way I can say that all of the successful filmmakers I work with do consider and act on the importance of sound from the beginning.

I do encourage filmmakers to contact me as soon as they can in the process. I am always willing to answer questions about production sound puzzles for music playback or help suggest possible sound recording methods or post production audio workflow options.