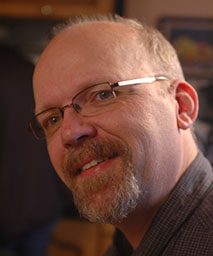 I have worked steadily as a re-recording mixer since 1985 and as a sound editor since 1991. I supervise sound editorial for feature films, and mix sound for independent films and national television productions. I find myself extremely happy in a profession that continually feeds my desire to create and learn. After working 17 years for Duart Film and Video a motion picture film laboratory and post house in NYC I moved to Wilmington NC to work freelance as a sound engineer. I created my own company Audio Kitchen Post in 2008. While working full time in 2011 I returned to college and completed a masters degree in liberal studies. I am a guest artist in the UNCW film studies program and a part time adjunct professor at Cape Fear community college. I have mixed Academy and Emmy Award winning programs as well as several Sundance film festival winners. I joined the Cinema Audio Society in 2011.

Specialties: I specialize in post production sound design and final mixing for independent film and television productions. I have evolved into a versatile foley artist after moving from foley cueing - mixing 2003 - 2010 into performing walking - props - cloth and all things foley beginning in 2011. I consult production and post production audio methods and standards with independent film makers. From 2003 - 2016 I mixed ADR at North Star Post part time while building a client base for sound supervision and re-recording mixing for tv movies and episodic television.

In 2016 I completed construction of a post production foley recording and 5.1 re-recording mixing room designed for episodic dramatic television programing. Since then I have lead a team to complete TV Movies for A&E and full audio post for 5.1 international distribution of an eight episode dramatic anthology TV series, Tales, from Swirl Productions - Visionary Ideas, for BET and Tidal Streaming. In addition we utilized the new room for the last two eight episode seasons of Saints and Sinners for Bounce TV.

As a member of the Cinema Audio Society I have contributed my time as a judge for their student scholarship awards.


Linkedin Info
Alexander Markowski, CAS