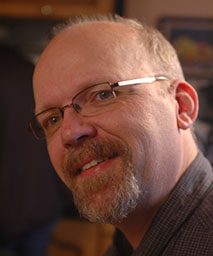 I am president of Audio Kitchen Post and I head a team of based in Wilmington, NYC, Portland Or. and Burbank Ca. In 2016 I completed construction of a post production sound studio in my home, pre Cover-19, This set up was designed to work remotely and support the increased demand from clients who are already working through the internet.

I have a long history in NYC where I worked my way up through the ranks in the sound department at Duart Film and Video the legendary motion picture film laboratory and post house in NYC. Duart processed 16 and 35 film rushes from 1922 put to 2010. They also had a large film to video transfer department and a few floors of editing rooms. In its prime they had a full machine shop to fix and repair their array of film developing machinery. Along with a set of tech engineers to keep the large collection of telecine video decks Avid stations and audio humming along. It was a 24 hour operation since dailies typically get processed overnight. I had my hand in everything sound from film prints to work stations and eventually was responsible for anything sound in the building while managing the sound department and mixing. While there I had the privilege of viewing dailies from, Born on the Forth of July, Edward Scissorhands, Dirty Dancing and Forest Gump to name a few. I meet and worked with many great people who had a great affect and impact on my life. Some of those great people include Spike Lee, Barry Alexander Brown, Jim Jarmusch, Frederick Wiseman, Michael Hauseman, Michael Blackwood, D.A. Pennybaker, John Cohen, Eila Hershon and Roberto Guerra, Alan Burke and of course the leader of Duart Irwin Young.

I had numerous occasions to meet some very famous and talented people while I was at Duart including a literal run in with Al Pacino who I knocked down flat bursting out of my mix room to tend to a broken film slice in the projection booth. Bill Murray stopped in to our transfer department to spread what you could call "Bill Murray love" . My crew were working on his movie Quick Change, so Biil came in in full clown make-up to say hello to everyone before his dailies screening. Bette Midler swung open my mix room door arriving late to her screening stepped in saw me behind my mix desk then shouted Ohh! and abruptly turned around and ran out after realizing her screening was in the next room. "That was Bette Midler right?" My client said. "Sure was."
I introduced myself to David Byrne and meet and worked briefly with Erykah Badu and Cassandra Wilson. So many cool people came through on various projects, Burgess Meredith, Christopher Plummer, Michael J. Fox and Paul Neman.

In 2001 I relocated to Wilmington NC where I worked as an ADR mixer and part time professor. It was a break from the fast pace of NYC for sure. I eventually started my own company in 2008 and with the advent of ever better tech I was able to start up into full post audio at the level I was used to. It is possible to provide better service today at a fraction of the cost of the rooms I ran in NY.
Now everyone else has found out you can work at home thanks to Cover -19
.
I think there will be a greater acceptance to good people working in their ideal confines. Lets hope it all stays this way for a while.


Today I find myself extremely happy in a profession that continually feeds my desire to create and learn and I continue to run into amazing people that make this industry as amazing as it is.